Frankfurt Book Fair
Canada as the Guest of Honour Country
A PHYSICAL PAVILION MADE DIGITAL
Majestic was tasked – and given only a few weeks – to build an 'as large-as-life' digital experience to showcase Canada, the Frankfurt Book Fair's 2021 Guest of Honour. Being nominated as the annual Guest of Honour country is a prestigious opportunity to showcase our country's publishing, cultural and creative industries. Due to the global pandemic, we were given a very short window of time to replicate the physical experience into a digital one that was required to contain a week's worth of literary and cultural programming to showcase the official literary delegation.
COPY & PROSE
In order to take users on a journey as if they were physically inside Canada's Guest of Honour Pavilion in Frankfurt, we were asked to emulate the content that would've been seen in-person. We created a user journey and supporting copy inspired by the richness of Canada's natural environment and on various natural elements such as water, mountains, and forests, muses for Canadian authors, illustrators and creators.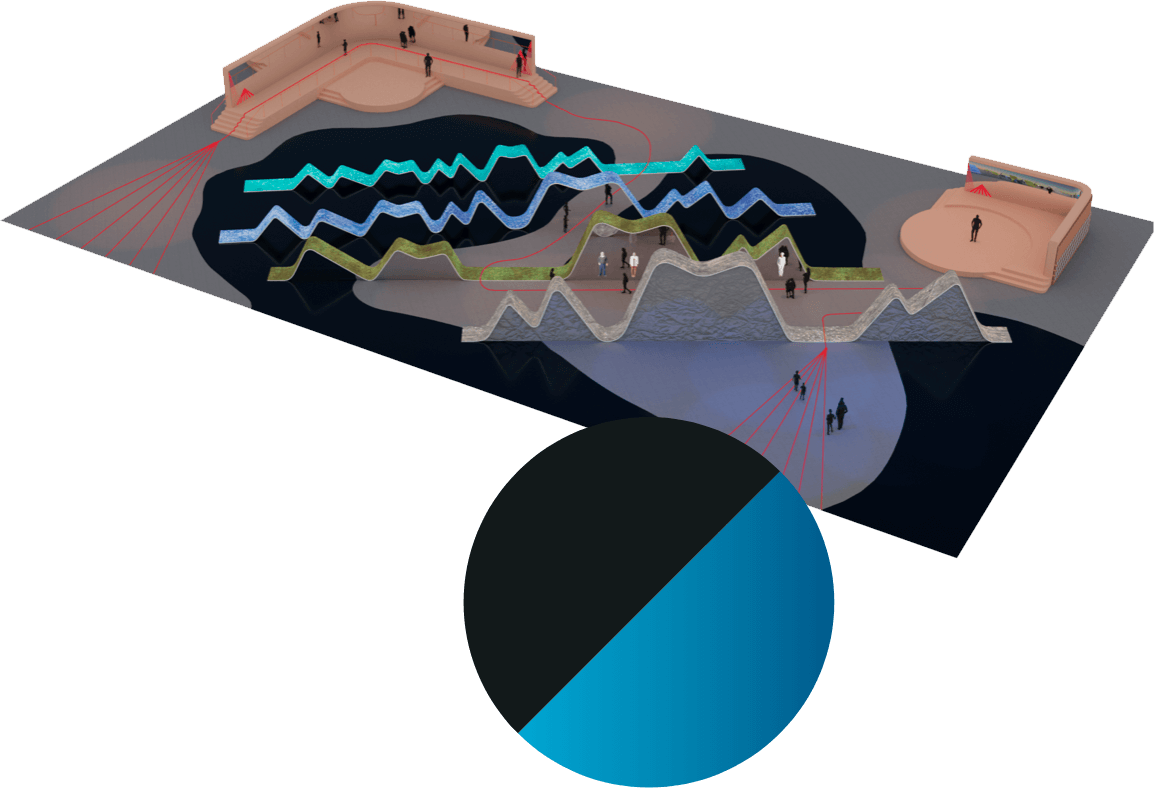 The Results
In the words of the organizers: Canada FBM20-21 was a big challenge in itself and then, a global pandemic came into play. We can all be proud that we made it to Frankfurt this year virtually and physically to reconnect authors and illustrators with audiences, readers with Canadian literatures and cultures, and visitors with a fabulous online virtual pavilion. A huge thank you to Majestic for the role you have played, because without your close and continuous collaboration, this project would have remained imagination.