Majestic is a leading digital marketing and technology firm. We help our clients navigate the digital world. We Build Awesome.
Remember Arnold in the Terminator?
keep reading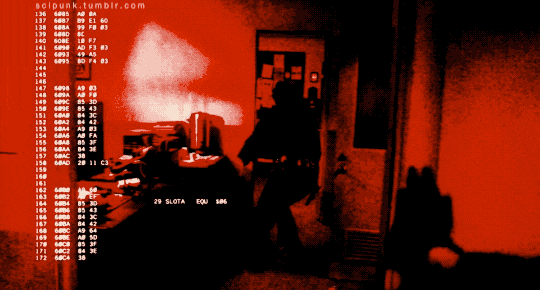 That Was Augmented Reality

---
Think of augmented reality as a controlled digital hallucination—no psychedelics required. The term was invented by Boeing researcher Tom Caudell in 1990, while looking for a way to guide workers around a factory floor.
How does it work?
AR superimposes virtual 3D models, data-driven objects, images and audio onto a person's view of the world around them. What's more, the technology is interactive, allowing users to manipulate objects that appear in their field of view.
Where does it work?
A completely digital experience, AR is compatible with:
Camera-enabled mobile devices
Glasses connected to a computer
Webcam-enabled PCs or gaming consoles
Wait. Doesn't that sound
a lot like virtual
reality?
Let's dive in.
AR vs. VR


What's The Difference?
---
AR
Real world with digital information overlay.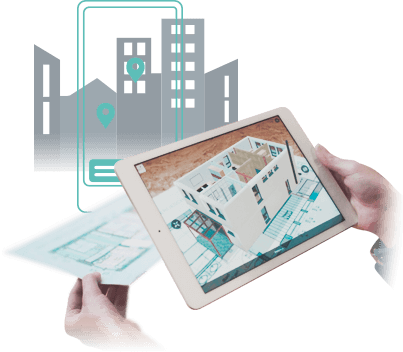 Real world remains central to the experience,
enhanced by virtual details.
VR
Completely digital environment
Fully enclosed, synthetic experience
with no sense of the real world.
How big


is AR getting?
---
According to Statista, the AR industry is expected to grow from $3.5 billion in 2017 to $198 billion by 2025
More than 32% of consumers have used augmented reality, with 73% reporting high or very high satisfaction with their experience (Wikitude)
At least 100 million people will use AR to make purchases in 2020 (Gartner)
A recent Deloitte study shows that 88% of all mid-sized businesses are using AR to facilitate sales, capture leads and promote their brands
Who is


using AR?
---
JUST AROUND THE CORNER:


5G- POWERED AR
---
Make no mistake, as big as AR is getting now, it's poised for even greater things. Why? For starters, the widespread adoption of 5G.
The broadband capacity of 5G networks offers download speeds up to 10x faster than 4G. This means faster downloads for apps, real-time video rendering and enhanced functionality.
5G will enable:
Mobile functionality – AR with no WIFI required
AR / IOT (Internet of Things) integration: think 3D video instructional manuals integrated into appliances, maps projected on car dashboards and more.
Gartner reports that 5G will also accelerate the adoption of in-store AR activations, giving retailers new ways to boost sales.
How long to download a two hour film?
JUST AROUND THE CORNER:


Browser-based AR
---
An additional factor set to drive AR growth is the ability for brands to deliver experiences through mobile browsers. This will mean:
AR functionality without needing to develop an app
No special installs or extensions
Immersive AR experiences that can be housed directly within websites
Already, several leading consumer brands have taken the leap to browser-based AR, including Toyota, Purina and Jaguar Land Rover.
Although functionality is currently still limited (AR-driven browser experiences still require a marker), the technology helping drive it will ramp up fast.
Land Rover triggered a web-based AR experience on banner advertisements.
On click, users can virtually tour a new SUV, and book a real-world test drive.
Watch for:


AR-Conferences


(post COVID-19)
---
Not surprisingly, AR may also be moving into a starring role post-COVID-19.
As companies start pulling out of conferences, trade shows and other events, AR can step in to enhance the experience of Zoom and GoTo meetings. AR apps can:
Convey 3D spatial awareness
Allow presenters to virtually present 3D models of products
Let attendees virtually test-drive new products or features
The possibilities are limitless.
Watch for:
What's next?


Tik Tok & AR Advertising
---
Tik Tok, the video editing and sharing app is about ride the AR wave. The video-sharing platform's new AR format will allow advertisers to create virtual effects Tik Tok users can add to real-world environments. This could mean:
Auto companies could develop virtual cars that zoom along a kitchen table
Interactive brand mascots could appear in a user's room
Interactive ads could appear when users shoot Tik Tok videos
Why is this a big deal?
Tik Tok currently has more than 500 million active users. Brands that jump on early can gain massive amounts of traction.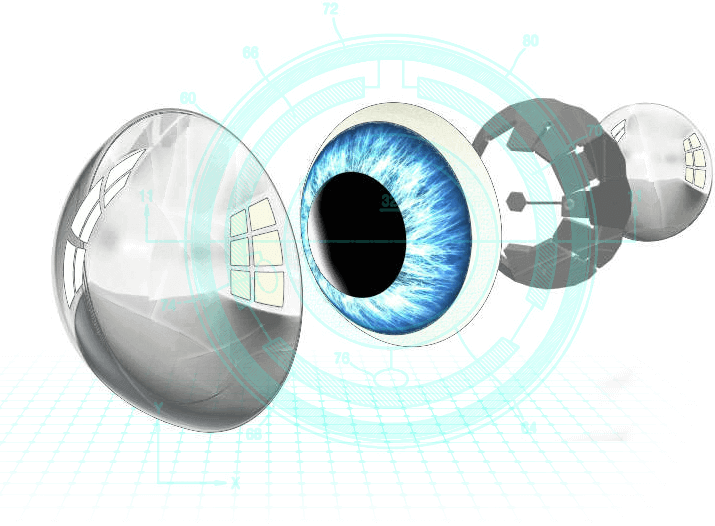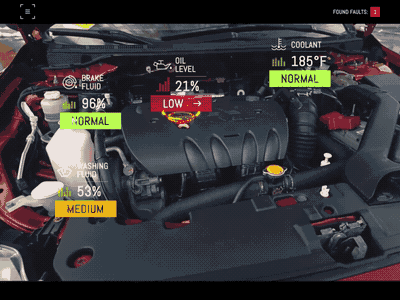 Personal AR


Vision
---
If you'll remember, the Terminator saw measurements, distances and specs everywhere he looked. With the development of personal AR contact lenses, this Hollywood fantasy could soon become reality.
What the Experts


are Saying
---
Don't just take our word for it, here's what the experts have to say about the future of AR.
Tim Cook


CEO, Apple
"I see AR as being profound. It has the ability to amplify human performance instead of isolating humans, and so I'm a huge believer in AR. We put a lot of energy in AR, and it's moving very fast".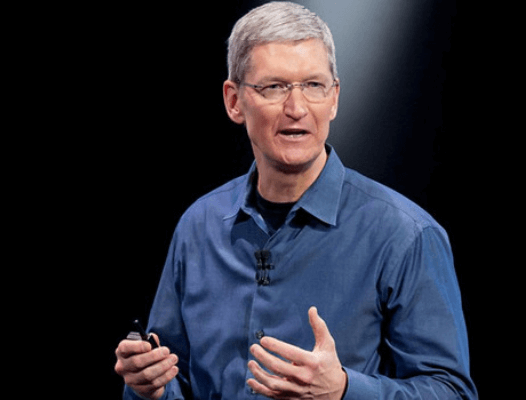 Mark Zuckerberg


CEO, Facebook
"This [AR] is going to be an important technology that changes how we use our phones. There is a long roadmap of technology to build for years. I am confident that we are going to push this augmented reality platform forward"
Tim Sweeney


CEO, Epic Games
"Augmented reality will drive all things like chat, social networking, photos, videos, organizing data, modeling, painting, motion capture, and visual programming. Every form of computing will be combined together and unified in a single platform"
Ready to talk AR?

---
The future is now
AR is giving companies unprecedented new ways to connect, build loyalty and drive sales.
Ask us how we can help you leverage this incredible technology to immerse customers in your brand or service.